Sorry, there was no activity found. Please try a different filter.
About Me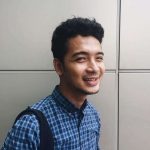 Zim Ahmadi
Muzik jurnalis bebas
Founder of independent music portal, Awful Track Record. Independent researcher for Malaysian popular music. Freelance writer and educator. Likes nonsense and really short walks on the beach (because who really has the time anymore).