Sorry, there was no activity found. Please try a different filter.
About Me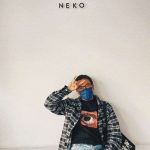 Wahyu Abadi
doing graphics for a living 🧠
A Malaysian-based artist that has a soft spot for collages. Through his work, he shares his personal stories and struggles that often resonate with his viewers. His love for photography and graphic design inspires him to create dream-like, quirky collages that are aesthetically pleasing. As a dreamer, Wahyu Abadi has big ambitions and aims high, hoping to share his unbiased view of the world through his glasses in the form of art.
Connect with Wahyu Abadi on IG @wahyuabadi and FB @wahyuabadiart