Member's groups
There were no groups found.
About Me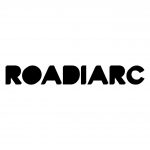 ROADIARC
Indie Emo Band, based in KL, Malaysia
ROADIARC is an indie emo genre-mashing five-piece outfit, tied together by the collective frustration and despair festered within the bodies of each group member.
Formed in November 2021, the infant Malaysia-based band seeks to yell and croon for the tired, brokenhearted, and the working-class forcefully retired to a life where everything that happens in the everyday will happen everytime.