Sorry, there was no activity found. Please try a different filter.
About Me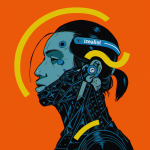 Ihsan Z
Futurologist | Visual Artist (NFT)
So as Izealist, i am an aspiring futurologist turn visual artists who is based in Subang Jaya. Been into futurology for the pass 10 years and started putting my thoughts & discoveries into NFT through the help of the collective from NFXT. Besides from being feature on virtual galleries from Cryptoart Week Asia & other local events, and just debut my first physical exhibition at PORTALS : New Horizon & later at Artists of South East Asia exhibition : 1000 Tiny Artwoks.